The first ship of high nickel ore of KKU Mine Hanking Group Indonesia project (mining) company in 2021 successfully departed the port
Good news came from the KKU mine of Hanking Indonesia Project (Mining) Company. At 9:00 am on August 14, 2021, the first 10,000-ton high-grade nickel ore barge departed the port smoothly in 2021.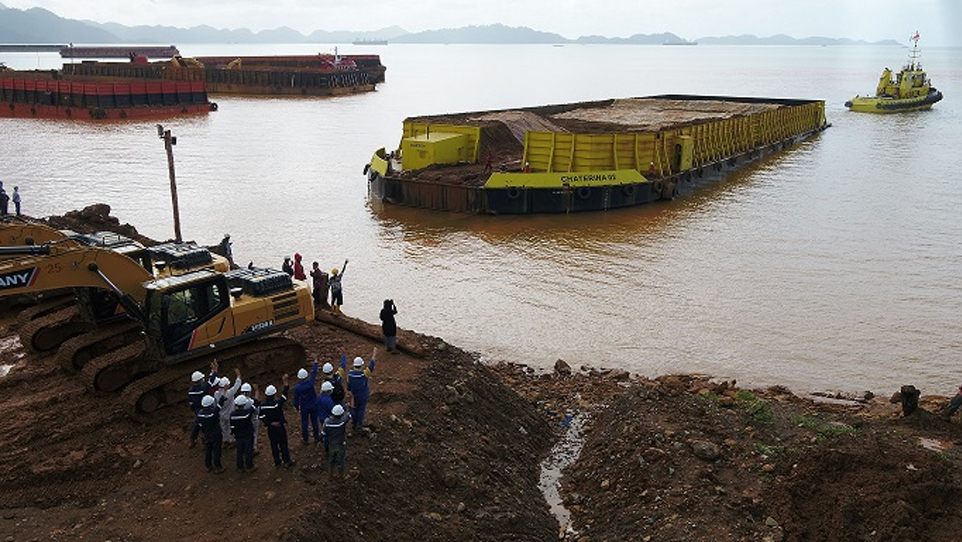 Say goodbye collectively, bless peace
At present, the KKU mine is under the responsibility of the China Hydropower Construction International Engineering Co., Ltd. for mining engineering services such as divestiture, infrastructure construction, transportation and shipping. The engineering service agreement is divided into a preparation period, a trial production period and a production period. Currently, the engineering service is in the preparation period. Nickel ore mining at KKU mine adopts the open-pit mining method of road transportation without blasting. The mine mainly uses 1m³ and 2m³ excavators to complete stripping, mining, loading and other operations, and 20t mining dump trucks are used to transport nickel ore.
The KKU mine is located in the middle of the southeastern branch island of Sulawesi Province in Southeast Indonesia. It is a tropical rain forest climate area. The rainy weather has a great impact on mine production. At the same time, the mine stripping area is far from the loading port and the transportation road Passing through high mountains and steep slopes, mountain valleys and other company mining areas, there are also great risks in road transportation. Since July, Indonesia's new crown epidemic has spread rapidly, bringing great challenges to mine production and management. In the face of many unfavorable factors, the company has formulated a series of plans and measures. Leaders at all levels of the company have also formulated detailed response plans and methods for mine production plans, management measures and the prevention and control of the new crown epidemic. Employees at all levels have worked hard in various positions. , To ensure the normal operation of the mine.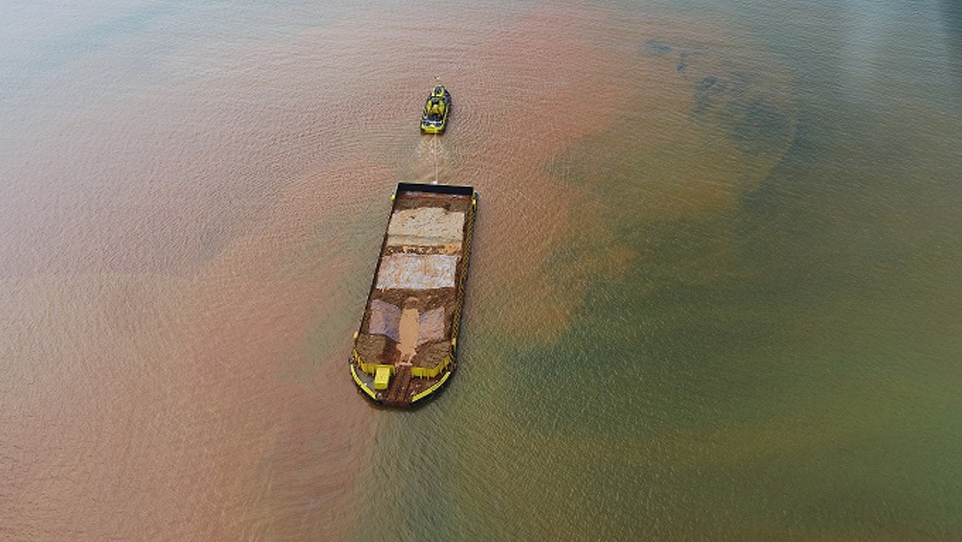 Aerial view of barge
After receiving the message that the barge was about to arrive at the loading port, everyone was very excited and made all preparations to welcome the barge early in the morning. At about 10 am on August 12, a brand-new barge appeared in the waters near the loading port and slowly approached the dock berth; at 11:30, the barge successfully completed its berthing operation and began loading ore. During the intermittent rainfall, all employees overcame difficulties such as muddy and slippery roads, alternate exposure and rain, and unskilled loading for the first time. After 48 hours of hard work, they successfully loaded 10,000 tons of nickel ore and left on the morning of the 14th. port. This is an inspiring moment that all employees of the mine have gone through many days and nights. It not only carries the hard work and sweat of all employees of KKU mine, but also indicates that the future KKU mine will overcome obstacles and move forward!