Forge ahead into a new era and march towards a new journey-Hanking Group National Day speech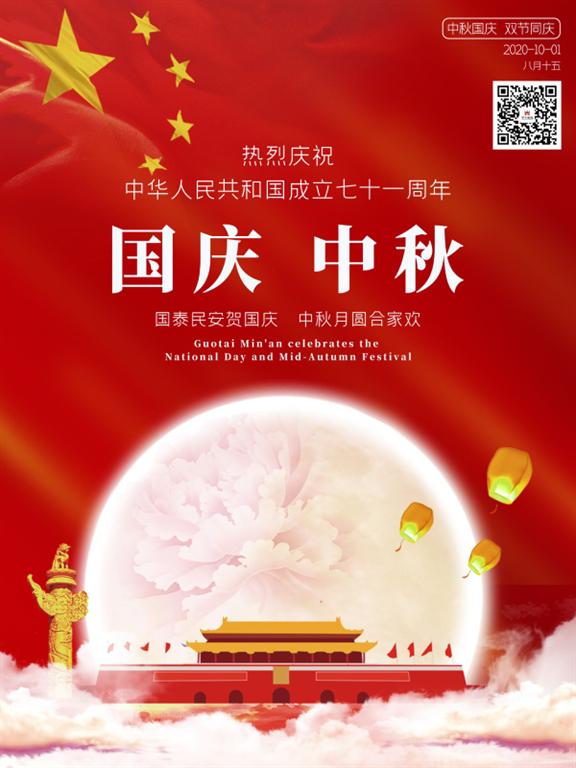 In the golden autumn of October, the sweet osmanthus fragrant. On October 1, 2020, New China ushered in its 71st birthday. On this day of national celebration, Hanking Group wishes the great motherland prosperous and prosperous!
In the 71 years since the founding of New China, the land of China has undergone earth-shaking changes. Especially since the 18th National Congress of the Communist Party of China, under the strong leadership of the Party Central Committee with Xi Jinping at the core, New China has comprehensively deepened reforms, implemented new development concepts, and implemented high-quality development. Socialism with Chinese characteristics has entered a new era. my country's economic strength, Scientific and technological strength and comprehensive national strength have leapt to a new level.
Since the beginning of this year, in the face of a sudden and severe epidemic, the party and the state have led the people across the country to build a solid line of defense for domestic epidemic prevention and control, and achieved major strategic results in the fight against the epidemic. Great anti-epidemic spirit! It demonstrates the Chinese spirit, China's strength, China is responsible for it! The self-confidence and pride of the people across the country have spontaneously grown, and their cohesion has been further strengthened.
This year is the 28th year of the establishment of the Hanking Group. Thanks to the great opportunity of the reform and opening up of New China, the Hanking Group has gradually developed into an international enterprise group integrating mining, metallurgy, commerce, precision bearings and MEMS microelectromechanical sensors. , We are pleased with the development and growth of Hanking's cause, we are proud of Hanking's contribution to society, thank the great motherland, and thank the great era!
"The loyalty has always been in the country". Next year is the first year of the national "14th Five-Year Plan". In this new stage of historical development, Hanking Group will continue to adhere to the corporate mission of "surpassing oneself and giving back to the society" and keep up with the new era of the country. Development concept, scientific development, green development, innovative development, forge ahead in a new era, embark on a new journey, show new deeds in building a new development pattern, and contribute to the realization of the Chinese dream of the great rejuvenation of the Chinese nation.
On National Day, it coincides with the Mid-Autumn Festival. I sincerely wish friends from all walks of life who care about and support the development of Hanking Group a happy holiday and a smooth career! I sincerely wish all the employees and their families of Hanking Group who work hard in various positions a happy holiday and a happy family!